Individual Therapy at Child Therapy in Boston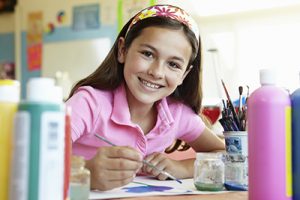 We understand that seeking out individual therapy for your child or teen can be stressful. We know that you may be living with the frustrations and challenges that your child is struggling with. We know that you want the best for your child and we are here to help.
At Child Therapy Boston, children are given the opportunity to express their own unique thoughts and feelings at a pace they are comfortable with.
We use child-centered and child-specific techniques including:
Play
Art
Bibliotherapy (the use of books and stories in therapy)
Writing
Relaxation
Skill-building
Mindfulness
Cognitive Behavioral Therapy (CBT)-for children
Role Playing
Each child will find a warm and open place to work through their stressors and struggles. Children will gain the necessary coping skills to keep in their "tool box" for life and will benefit from positive growth and increased self-esteem.
Save
Save
Save
Our approach to therapy is unique, thoughtful, and individualized for the children and teens who we work with. We also focus on including parents in the therapeutic process to help bring about positive change, encourage open communication, and ensure that skills can be applied outside of the therapy setting. We know that choosing to work with a therapist is a leap of faith and that you are putting a lot of trust in us. We won't let you down.
We are confident that we can help individuals and families struggling with diagnoses including:
ADHD
Anxiety
Mood Disorders
Depression
Developmental Disabilities
Oppositional Defiance Disorder
Attachment Disorders
Social anxiety
Nonverbal Learning Disorder
We also enjoy working with clients who are struggling with self-esteem, parent-child relationships, sibling relationships, peer relationships, divorce, grief and loss, bullying, life transitions, well sibling support, and sexual orientation.
One of our primary goals is helping others find happiness and success within themselves and within their family and peer relationships. We would be honored to work with you, your family, and your child to help improve the quality of your lives and promote positivity, healing, and growth.